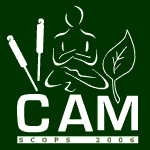 A special issue of Integrative Cancer Therapies questions the validity of evidence-based medicine (EBM) for evaluating CAM.
EBM is based on using the best evidence to make decisions about treating patients. It is widely accepted among researchers as the "gold-standard" for determining the value of allopathic treatments. Yet, many CAM practices (eg, Ayurveda, traditional Chinese medicine) are complex and focus on healing rather than cure. This raises the question as to whether EBM principles are sufficient for making clinical decisions about CAM.
It might sound like splitting hairs, but "healing" as described above is the process of recovery, repair, and reintegration that humans continually invoke to establish and maintain homeostasis and function. It's a life-long thing.
By comparison, a "cure" is a treatment that relieves or rids the body of something detrimental, such as an illness.
While EBM emphasizes the role of randomized controlled trials, "researchers and clinicians have found that this focus may be too limited for complex systems such as CAM, and other approaches to healing," claims Dr. Wayne Jonas, this special issue's guest editor.
This topic has been discussed in a past post with respect to the book, ?Oriental Medicine: An Illustrated Guide to the Asian Arts of Healing,? by Darshan Shamkar and Ram Manohar.
In addition, The Traditional Chinese Medicine World Foundation discusses it on their website.
None of this diminishes the contribution of EBM to conventional medicine today — or even to certain CAM (eg, herbals). Rather, it raises the question of the validity and potential role of other tools — such laboratory studies, meta analyses, and observational studies — in evaluating alternative treatments and how to make them more effective research tools for this purpose.
1/10/07 22:24 JR