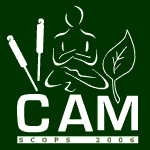 They don't feel prepared to advise their patients.
First, the details.
26 medical residents and clinical clerks were surveyed about the risks and benefits of herbal medicines.
Respondents rated their competence and adequacy of training about herbals.
They also assessed the usefulness of herbals and the information sources used when dealing with herbal medicines.
Estimates of patient use and personal use were also identified.
And, the results.
Respondents had low confidence in their competency when dealing with herbal medicines in practice.
They lacked formal training and were not knowledgeable about sources to refer patients to regarding herbals.
Half the respondents estimated that 11% to 30% of their patients use herbals.
80% felt that few patients are competent in the safe use of herbals.
They are skeptical about the effectiveness of herbals, but want to learn more about them.
The bottom line?
Medical students, by their own admission, lack knowledge. In their practice this limits limit their ability to assist these patients in this area.
The authors conclude, "Increased training on the benefits and risks of herbal medicines may help physicians-in-training care for patients using herbal medicines."
Gee, ya think?
1/11/08 20:30 JR