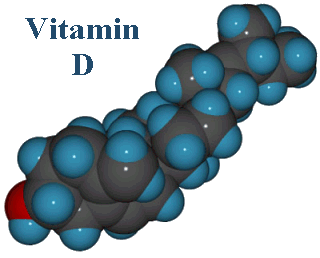 Research presented during the American Epilepsy Society 61st Annual Meeting shows that almost half of all people with epilepsy are vitamin D deficient.
First, the details.
25-hydroxy-vitamin D blood levels were measured in 285 men and women with a seizure disorder.
They were then treated with 1 capsule of 50,000 IU of vitamin D2 per week for 8 weeks, and rechecked.
And, the results.
45% of epilepsy patients — 45% of men and 44% of women — were vitamin D deficient.
Those who took the vitamin D experienced improvement.
The bottom line?
Vitamin D deficiency potentially increases the risk for a wide variety of conditions, including osteoporosis, autoimmune disease, cancer, cardiovascular disease, and infectious disease. It's also been reported in children with epilepsy.
In a Medscape interview, Dr. Ioannis Karakis from Boston University School of Medicine in Massachusetts states that antiepileptic medicine can affect vitamin D metabolism, leading to the deficiency. In addition, lifestyle changes that limit sun exposure and physical activity can lower bone-mineral density.
Vitamin D supplements are recommended for people with epilepsy.
12/7/07 19:31 JR