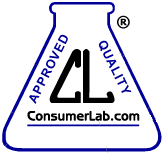 More than 90% passed the quality control test.
Among 22 brands, all but 2 contained the expected fatty acids and lacked chemicals that would indicate spoilage.
That's an improvement over the results reported in 2002 and 2005 when 6 and 4 products, respectively, failed testing.
The products tested are listed here. You must subscribe to ConsumerLab.com to get more details.
12/12/07 18:38 JR