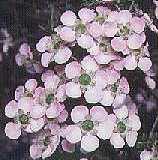 ? The media regularly reminds us of the dangers and difficulties in treating infections caused by microorganisms that are resistant to antibiotics.
For example, the Washington Post reports that in 2005, MRSA (methacillin-resistant Staphylococcus aureus) infections killed nearly 19,000 people in the US, compared to 17,000 HIV/AIDS deaths.
Preliminary results in the lab using antibacterial honey support earlier anecdotal reports of success in patients treated with an antibacterial poultice called Medihoney.
When tested in the laboratory, the growth of MRSA and other bacteria (Pseudomonas aeruginosa, and Enterococcus faecalis) resistant to antibiotics were inhibited by achievable concentrations of antibacterial honey.
The bottom line?
Antibacterial honey as a therapeutic agent has undergone a "renaissance," according to Dr. Narelle May George and Dr. Keith F. Cutting from Australia and the UK.
Unfortunately, you can easily get lost in all the percentages and techno-talk that "clutters" their article. For now, these findings support conducting more studies in humans.
An informative article about MRSA infection is available on the Mayo Clinic website.
11/6/07 20:34 JR