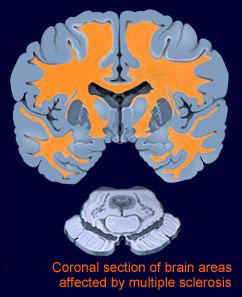 In their article published in InsideMS, Dr. Allen Bowling and Tom Stewart caution, "It's not clear if omega-3 fatty acids really improve multiple sclerosis (MS)."
However, there is a scientific rationale for this supplement and some hints of effectiveness.
So far, studies have involved only people with relapsing-remitting MS. "For those who are willing to act on the available evidence, taking a reasonable dose of fish oil supplements should be safe as long as there are no medical issues restricting its use," say the authors. "When taking this supplement, it may make sense to also take a low dose of vitamin E (100 IU daily)."
It goes without saying, but the authors say it anyway. "Omega-3 fatty acids should never be used instead of the conventional MS treatments."
It's worth reading if you have or know somebody with MS.
2/13/07 21:47 JR