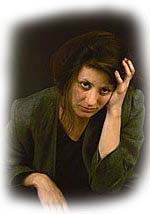 Using a cognitive behavioral therapy (CBT) appears more effective than "present-centered" therapy (talking about current problems) to treat female military veterans and active duty women with post-traumatic stress disorder (PSTD).

Here are the details.
Randomized controlled trial
284 female veterans and active-duty personnel PTSD
Assigned to CBT or present-centered therapy
10 weekly 90-minute sessions
Data collected before, after, and at 3- and 6-month after treatment.
And the results as reported in the February 28 issue of The Journal of the American Medical Association.
Women who received CBT were more likely to no longer meet the criteria for PTSD (41% vs. 28%)
And more than twice as likely to achieve total remission (15% vs. 7%)
Self-reported PTSD, depression, and overall mental health improved from pretreatment to post-treatment in both groups.
But here's the real challenge: "for large health care systems like those of the VA and the Department of Defense … to find efficient ways to train personnel to promote dissemination of these effective treatments," the authors conclude.
2/26/07 21:11 JR