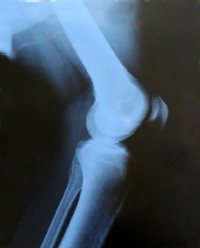 Earlier posts on this topic here and here might leave readers with the impression that the scientific literature doesn't support glucosamine to help treat osteoporosis.
Considering it's one of the most commonly used supplements, it's worth another look.
In 2005, the Cochrane Collaborative reviewed all studies evaluating the effectiveness and toxicity of glucosamine in osteoarthritis.
And, the results.
In 8 high quality studies, improvement in pain with glucosamine didn't differ from placebo.
But when all studies were analyzed, pain improved more than with placebo.
Studies using the Rotta Pharmaceutical Company brand of glucosamine sulfate showed greater pain relief than placebo.
The Arthritis Society has posted specifics on the relief people experienced with glucosamine and how it compared to placebo.
Pain: Improved by 13 more points on a scale of 0 to 100 with glucosamine than placebo.
Physical ability: Benefit differed based on the test used.
Stiffness: Did not differ from placebo, regardless of the source of glucosamine.
X-rays: Glucosamine slowed the progress of disease.
Safety: Glucosamine was well tolerated.
With respect to results with the Rotta brand of glucosamine…
It was superior for pain and function.
Compared to an NSAID, glucosamine was superior in 2 studies, and equivalent in 2 others.
It slowed radiological progression of osteoarthritis of the knee over 3 years .
The bottom line?
Glucosamine is not a panacea.
If the reported benefit on disease progression could be extended to correlate with symptom control, this would be very significant for patients.
10/6 21:06 JR