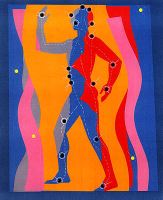 Why do CAM journals publish useless studies?
Case in point.
The magazine is called Evidenced-based Complementary and Alternative Medicine.
First, the details of the study.
15 consecutive patients with NSAID-resistant dysmenorrhea related pain were treated with acupuncture.
No placebo or sham acupuncture group for comparison.
Researchers and patients knew their treatment.
And, the pseudo-results.
13 of 15 patients had less pain.
Average pain duration was reduced.
Use of pain medicine decreased.
Despite less drug use, the cost of treatment was higher due to the added cost of acupuncture..
The bottom line?
There is none.
No proof acupuncture is better than no acupuncture for this use.
No proof that the reduction in pain medicine use would have been different compared to no acupuncture.
It certainly wasn't cost effective.
9/23/07 16:18 JR