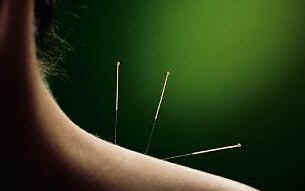 This study by researchers at Meiji University of Oriental Medicine in Kyoto, Japan concludes it's effective. But what, exactly, is the meaning of "trigger point?"
First, the details.
42 adults (age 47-80 years) with chronic neck pain for at least 6 months and a normal neurological examination were randomly assigned to 1 of 4 treatment over 13 weeks.
Standard acupuncture at traditional acupoints for neck pain.
Acupuncture at the trigger point.
Acupuncture at tenderness points for the same muscle.
Sham treatments on the trigger point.
And, the results.
Acupuncture at the trigger point was associated with less pain intensity and improved quality of life compared to the sham acupuncture or acupuncture at non-trigger points.
The bottom line?
The American Pain Foundation — an advocacy support group for people with pain — provides the following definition.
A true trigger point is a localized area of muscle that causes pain in a remote area when the muscle is pressed.
The pain caused by pressing a trigger point usually occurs in a area distant from the trigger point.
Trigger points can feel as small as a pea or as large as a walnut.
The knots are embedded in the muscle tissue and described as feeling like "rubbery Rice Krispies."
Ms. Rhonda Hogan, a licensed acupuncturist, who specializes in trigger point acupuncture says, "The probability of success [with trigger point acupuncture] can usually be determined within 1 to 3 treatments."
9/25/07 13:54 JR