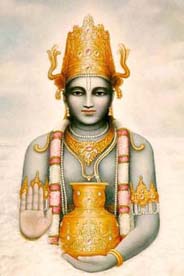 Withania somnifera Dunal, commonly known as ashwagandha and Indian ginseng, has a long list of uses in Ayurvedic medicine.
In the treatment of cancer, here's what we know.
Reduces tumor cell proliferation while increasing overall animal survival time
Enhances effectiveness of radiation therapy while potentially reducing side effects
Reduces side effects of cyclophosphamide (Cytoxan) and paclitaxel (Taxol) without interfering with their tumor-reducing actions
The bottom line?
These effects have been demonstrated in the lab and in animals. There have been no studies in healthy volunteers or in cancer patients to date.
This is important for anyone taking or thinking of taking ashwagandha. From the perspective of western medicine these studies are interesting but do not provide sufficient dosing, efficacy, or safety information for using ashwagandha in patients.
The experience in Ayurvedic medicine in the absence of well designed clinical trials — although gained over centuries — is anecdotal. Think of it like playing telephone when you were a kid.
12/23/06 10:51 JR