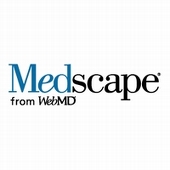 In an editorial on Medscape, Dan Hurley, author of the book Natural Causes says, "It's time for physicians to face [the fact] that the majority of their patients use supplements."
Mr. Hurley believes, "They need to ask all their patients about them — Do you take vitamins? Do you take any herbs or other supplements? — and apply evidence-based standards in discussing their merits.
To all physicians: Welcome to The C.A.M. Report — specializing in reporting evidence-based results on complementary and alternative medicine — Fair, Balanced, and to the Point.
8/7/07 20:19 JR