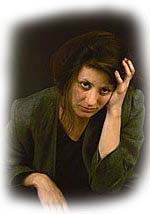 A study in the British Medical Journal concludes that adding weekly cognitive behavioral therapy (CBT) to treatment with the selective serotonin reuptake inhibitor (SSRI) fluoxetine (Prozac) was no more beneficial for depressed adolescents than medication alone.
A closer look suggests the Adolescent Depression Antidepressant and Psychotherapy Trial (ADAPT) is not the definitive study on this subject.
Here's why.
First, the details as presented on Medscape.
208 adolescents, aged 11 to 17 years, with moderate to severe major or probable major depression refractory to brief initial treatment were studied.
Other conditions included risk of suicide, depressive psychosis, and/or conduct disorder.
The participants were randomly assigned to the SSRI plus routine care or SSRI plus CBT for 12 weeks, followed by a 16-week drug maintenance phase.
And the results.
No evidence that adding CBT contributed to an improved outcome by 28 weeks vs routine clinical care plus an SSRI alone.
No difference in the risk of suicide between groups.
Interesting, but these findings differ from those of an earlier study (Treatment for Adolescents with Depressions [TADS]), where combined treatment was more effective than fluoxetine alone on some outcome measures, including the risk of suicide.
There's more from MedpageToday, which helps explain the ADAPT results.
Participants were probably the most severely impaired of any study to date.
Therapists not fully trained in CBT conducted some of the CBT sessions in the absence of supervision.
Ratings of audiotapes showed that trained CBT therapists delivered somewhat better treatment.
Because the study was designed as a superiority trial, it did not have enough participants to confidently conclude equivalence between treatments.
Finally, adolescents in the SSRI alone group actually got "a high level of clinical care, with frequent clinical reviews and rigorous monitoring of the benefit of treatment and adverse events."
The bottom line?
According to Dr. Philip Hazell from the University of Sydney in an accompanying editorial, "The implication for clinical practice is that good quality pharmacological treatment involves more than simply writing the prescription."
7/31/07 17:39 JR