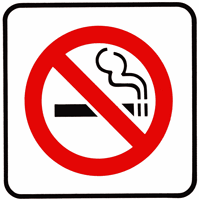 Heavy smokers who cut down but fail to quit do not appear to significantly reduce their risk for death.
Here are the details.
The study included 51,000 adults living in Norway
They were first screened for heart disease risk factors in the mid-1970s and then 3 to 13 years later
One group smoked at least 15 cigarettes a day at the start but then reduced smoking by at least half
The other group continued to smoke heavily
There was no difference between groups in their risk of dying from any cause, dying from heart disease, or dying from smoking-related cancer, or lung cancer.
It might be time to reconsider the idea that just cutting back has significant health benefits.
As stated by the American Cancer Association, "Smoking as few as 1 to 4 cigarettes a day can have serious health consequences, including an increased risk of heart disease and a higher risk of dying at an earlier age.
11/29/06 18:40 JR