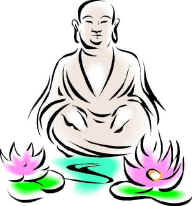 Schisandra sphenanthera (Nan Wu Wei Zi, lemon-wood) is "commonly used in Chinese herbalism, where it is considered to be one of the 50 fundamental herbs." I found no clinical study in humans to support the many claims for this Chinese herbal medicine.
Now, there's a report of a drug interaction with tacrolimus (Prograf) — a drug used to suppress the immune system in order to prevent organ rejection of liver, kidney, or heart transplants.
Researchers from Wuhan General Hospital in China observed that blood levels of tacrolimus in their transplant patients markedly increased in some patients who also took Schisandra sphenanthera extract.
To determine if there was an interaction, they studied 12 healthy male volunteers who swallowed 3 capsules of Schisandra sphenanthera extract twice daily for 13 days. They also took tacrolimus 2 mg before and at the end of the Schisandra sphenanthera treatment.
And the results.
There was a significant increase in the maximum tacrolimus blood levels.
There was also a significant reduction in the rate of elimination of tacrolimus from the body.
Overall, the patients were exposed to greater amounts of tacrolimus when they took Schisandra sphenanthera extract.
The bottom line?
Patients who are likely to take Chinese herbal medicine should be questioned about Schisandra sphenanthera extract if they experience side effects to tacrolimus or have unexpectedly high tacrolimus blood levels.
According to the Prograf product information, "The principal adverse reactions of Prograf are tremor, headache, diarrhea, hypertension, nausea, and abnormal renal function. These … may respond to a reduction in dosing. Diarrhea was sometimes associated with other gastrointestinal complaints such as nausea and vomiting."
5/29/07 18:43 JR