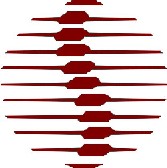 The US House of Representatives has passed legislation to expedite expansion of chiropractic benefits through the Department of Veterans Affairs (VA) health care system. The bill was approved 421:1.
According to an article on EarthTimes.org, "HR 1470 requires the VA to have a chiropractor on staff at no fewer than 75 major VA medical centers before the end of 2009. All major VA medical centers would be required to have a chiropractor on staff before the end of 2011."
The bill now goes to the Senate for consideration.
5/25/07 14:26 JR