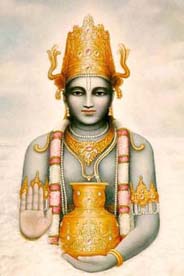 Today, more than 400 firefighters and other 9/11 responders are taking 4 pills composed of up to 20 herbs twice a day. They claim to feel healthier than they did after undergoing Western remedies for their ailments.
Now, Councilman Michael McMahon is requesting funding of more than $200,000 from New York City to help pay for Ayurvedic therapies.
Now, there's this…
Dr. Charles Kim, a licensed acupuncturist in addition to a Western-style doctor at Mount Sinai Medical Center, says that scientific research has not yet revealed conclusive benefits to Ayurvedic treatments.
Wait, there's more.
Citing the National Center for Complementary and Alternative Medicine, Dr. Kim says, "Most clinical trials of Ayurvedic approaches have been small, had problems with research designs, lacked appropriate control groups, or had other issues that affected how meaningful the results were."
In addition, metals such as lead have been found in some Ayurvedic treatments, the production of which isn't overseen by any national regulatory agency.
"There's no real standard so far set up," says Dr. Kim. "The risks outweigh the benefits at this point."
Not for nothing, but I find it interesting that an acupuncturist would describe Ayurvedic in these terms.
5/6/07 23:14 JR