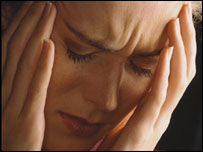 Despite effective treatment, people with panic disorder complicated by agoraphobia often find it prohibitively difficult to seek treatment, according to Dr. Claudio Soares in a Journal Watch article.
What to do?
Based on the results of a study of 60 people suffering from panic disorder with or without agoraphobia, the Internet is an option.
Treatment included cognitive behavior therapy plus minimal therapist contact via e-mail and a 10-minute support telephone call each week, or placement on a wait list.
And the results.
All treated participants improved significantly in body assessment, maladaption, avoidance, general anxiety and depression, and quality of life.
Treatment gains as assessed by the participants were maintained for 9 months.
77% no longer fulfilled the criteria for panic disorder, whereas all of the wait-listed subjects still suffered from it.
The bottom line?
This study supports the complementary contributions of the Internet plus short weekly telephone calls to treat panic disorder.
3/5/07 23:08 JR