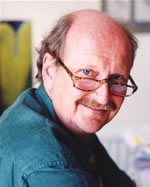 Edzard Ernst is Professor of Complementary Medicine at Peninsula Medical School, Universities of Exeter & Plymouth in the UK. According to his bio, "His extensive publications portfolio is grounded in the application of scientific, evidence-based research into the effects of the many and various complementary remedies and treatments currently available over-the-counter."
A reader of this blog contends that Prof. Ernst has a bias against homeopathy. Let's look at the evidence in his own words.
Homeopathy for children and adolescents
"The evidence from rigorous clinical trials of any type of therapeutic or preventive intervention testing homeopathy for childhood and adolescence ailments is not convincing enough for recommendations in any condition."
Osteoarthritis
"For other therapies [eg, homeopathy] the evidence is weak or contradictory."
Cancer treatment
"Insufficient evidence to support clinical efficacy of homeopathic therapy in cancer care."
I think Prof Ernst is looking for evidence of evidence-based homeopathy, and there is not much of that available.
Considering that the homeopathic consultation is itself a therapeutic intervention that contributes to the outcome of homeopathic treatments, perhaps we should not expect homeopathy to stand up to the same experimental rigor as allopathic medicine.
Prof Ernst thinks it should. Others take a different view.
3/5/07 21:47 JR