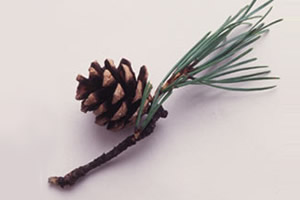 Long-term treatment with French maritime pine bark extract (pycnogenol) reduced symptoms of endometriosis, such as pelvic pain and dysmenorrhea, in a study reported in the Journal of Reproductive Medicine.
Medscape has a summary.
Researchers from Keiju Medical Center and Kanazawa University School of Medicine in Japan studied the effects of pycnogenol vs gonadotropin-releasing hormone agents (Gn-RHa) in 58 women with persistent symptoms after endometriosis surgery performed within 6 months before the study.
Pycnogenol 30 mg capsules twice daily for 48 weeks
Gn-RHa: Injected leuprorelin acetate (luprolide, Lupron) depot 3.75 mg 6 times every 4 weeks.
And the results.
Both groups had similar levels of pain at the start of treatment.
As expected, Gn-RHa suppressed menstruation during treatment.
Pycnogenol has no influence on menstrual cycles.
Gn-RHa lowered estrogen levels drastically.
Estrogen levels in the pycnogenol group showed no systematic changes — 5 women taking pycnogenol actually got pregnant.
After 4 weeks, symptom scores in the pycnogenol group declined from severe to moderate — with a significant 33% reduction in symptoms of endometriosis.
Gn-RHa achieved a greater reduction in symptom scores.
The bottom line?
Because the Gn-RHa leuprorelin completely blocks estrogen, adverse effects necessitate discontinuation after 24 weeks. In the Gn-RHa group, 22 women reported hot flushes, 18 general malaise (5 of these stopped treatment), and 12 women reported lumbago.
Pine bark extract, by comparison, was well tolerated (nobody stopped taking it due to side effects) and reduced the dysmenorrhea and discomfort associated with menstruation and premenstrual syndrome.
These results support earlier research on this topic. Pycnogenol is an option for controlling menstrual pain, pelvic pain, and pelvic tenderness in women with symptoms of endometriosis.
3/25/07 14:07 JR