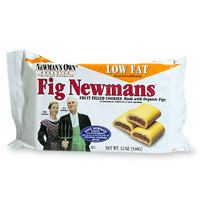 The Palm Oil Council website states, palm oil is a "good replacement for partially hydrogenated oils for many reasons."
So, what's this got to do with Paul Newman?
Palm oil is…
Trans fat free
Rich in antioxidants
Increases "good" HDL cholesterol, compared to other saturated oils, such as coconut oil
Paul Newman was so impressed that palm fruit oil is used in Newman's Own Organics. As the website states. "A few more calories from organic palm shortening, but:
Palm fruit oil is plant derived
Has no cholesterol
Is lower in saturated fat than butter
Contains no trans-fatty acids"
There are tradeoffs, however. In a recent study, palm oil as part of a diet where it provided 20% of energy, adversely altered the lipoprotein profile in adults with pre-exisiting hypercholesterolemia. Palm oil resulted in 14% higher LDL "bad" cholesterol concentrations compared with soybean oil and 18% higher concentrations than canola oil. Both differences were statistically significant.
The palm oil council lists three other studies supporting the position that "palm oil has similar effects as olive oil on total cholesterol, LDL cholesterol, and HDL cholesterol." It is dificult to account for the differences in outcomes. Although the populations in these studies had normal lipid levels, here, here, and here, based on the standards of the early to mid 1990s.
The bottom line: If you are so inclined, enjoy Fig Newmans … in moderation.
7/7/06 10:15 JR