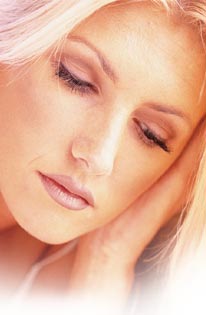 Fibromyalgia is a pain syndrome caused by the brain's inability to accurately interpret pain sensations due to the presence of psychosocial and behavioral factors. About 3.7 million adult Americans are afflicted. It primarily occurs in women of childbearing age, but children, the elderly, and men may also be affected.
Because of these psychosocial and behavioral factors, complementary treatments such as cognitive behavioral therapy (CBT) are recommended here and here to optimize treatment.
CBT relieves symptoms of pain and fatigue in 25% of patients. Muscle pain and stiffness are relieved, as are sleep disturbances caused by factors such as conditioned bedtime arousal, erratic sleep/wake scheduling, and spending too much time in bed.
Patient selection might be important in getting the best results. Those who are tender, with high depression or anxiety, very high catastrophizing, and no control over their pain are the best candidates for CBT.
7/19/06 15:02 JR