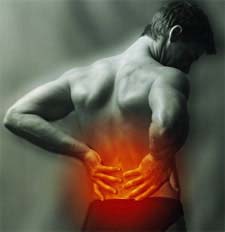 This review concludes that spinal manipulation and acupuncture are not cost-effective for low-back pain.
Here are the "money" quotes from this UK study.
"There is presently no direct evidence from prospectively conducted and controlled studies that the use of any complementary medicine modality used in addition to or instead of routine care, reduces costs in the UK healthcare system."
"In the case of spinal manipulation, the health benefits observed in these studies were small to moderate and of questionable clinical significance."
In an earlier entry on this site, it was concluded that spinal manipulation was not more effective than conventional therapy.
Here's more.
"In the trial comparing adjunctive acupuncture with usual care for chronic back pain the difference between groups on the main clinical outcome measure did not reach statistical significance until the 24-month measurement."
"Data from the most recent systematic reviews of acupuncture for pain appear to indicate that effect sizes diminish as clinical trials become more rigorous and include larger samples."
This differs from an earlier entry on this blog, which was based on the results of two separate studies.
The only other thing to say is that this article was published in the journal, Evidence-based Complementary and Alternative Medicine.
11/27/06 22:06 JR