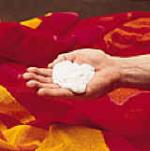 Earlier this year, the FDA approved Anthelios SX, an over-the-counter product that contains a camphor derivative (ecamsule/Mexoryl SX), which is photostable and targets UVA radiation. In addition, Neutrogena has added a stabilizer, Helioplex, to several of its products containing avobenzone and other UVA blockers, which might boost their efficacy in protecting against a spectrum of UVA wavelengths.
The questions are, "How good are they? Which is better?" asks Dr. DeLeo from St. Luke's-Roosevelt and Beth Israel Medical Centers in New York City.
In an interview published in Skin & Allergy News, Dr. DeLeo says, "At this point I don't know. I don't think anyone knows."
There's no way to know the degree of UVA protection offered by sunscreens marketed in the U.S., unlike in Europe, where products are tested for efficacy and photostability. "In those countries, sunscreens are labeled for UVA protection so physicians have a little bit better idea about what they are recommending to their patients," he said.
Until this information becomes available, "I think, for my patients with photosensitivity diseases, I would still recommend the product from Canada," says Dr. DeLeo, referring to Anthelios L Total Block, which has an SPF of 60 and is available over the Internet.
10/12/06 19:00 JR