Thursday, October 12th, 2006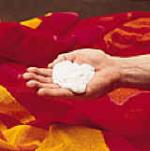 Earlier this year, the FDA approved Anthelios SX, an over-the-counter product that contains a camphor derivative (ecamsule/Mexoryl SX), which is photostable and targets UVA radiation. In addition, Neutrogena has added a stabilizer, Helioplex, to several of its products containing avobenzone and other UVA blockers, which might boost their efficacy in protecting against a spectrum of UVA wavelengths.
The questions are, "How good are they? Which is better?" asks Dr. DeLeo from St. Luke's-Roosevelt and Beth Israel Medical Centers in New York City.