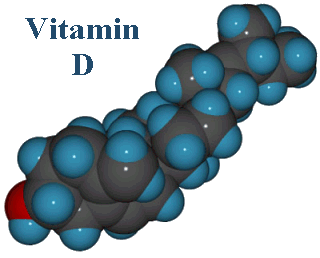 Laboratory studies show that there are up to three times more vitamin D receptors on pancreatic cancer cells than on normal pancreas cells. Moreover, the exposure to high concentrations of vitamin D(3) reduces the number of pancreatic cancer cells.
Now, the results from an epidemiological survey confirm the relationship between vitamin D and cancer of the pancreas.
Taking the U.S. Recommended Daily Allowance of Vitamin D (400 international units [IU]/day) reduced the risk of pancreatic cancer by 43%.
Those taking less than 150 IUs per day had a 22% reduced risk of cancer.
More than 400 IUs of vitamin D per day did not result in greater benefit.
These findings are important because pancreatic cancer is a rapidly fatal disease and the fourth-leading cause of death from cancer in the United States. There is no effective treatment. Except for cigarette smoking, no environmental factors or dietary practices are linked to the disease.
Future research will determine whether vitamin D from dietary sources (eg, eggs, liver and fatty fish or fortified dairy products) or through sun exposure might be preferable to taking multi-vitamin supplements.
9/12/06 13:18 JR