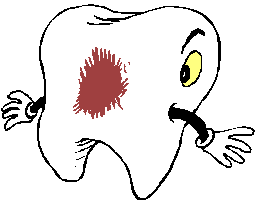 Two companies in Germany, BASF and Organo Balance, are collaborating to develop products based on probiotics that, if successful, could be marketed to improve dental hygiene.
Here are the details.
Streptococcus mutans is the bacteria that cause tooth decay by sticking to the surface of the teeth and producing an acid that erodes tooth enamel.
The probiotic these companies are developing is a Lactobacillus strain called L anti-caries, which binds to Streptococcus mutans and prevents it from adhering to the surface of the teeth. Ultimately, a chewing gum that reduces the amount of S mutans bacteria in the mouth by as much as fifty times could be on the shelf at your local food store in a few years.
This is a hot area of research, particularly in Europe. An earlier post summarized the results of clinical trials of other probiotics in dental hygiene.
9/18/05 20:56 JR