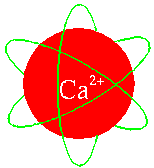 A 5-year study in postmenopausal women has shown that taking 1 gram per day of calcium citrate has a positive effect on bone in postmenopausal women.
These results support an earlier study where taking at least 1.7 grams of calcium citrate daily had a protective on bone in postmenopausal women who were not also taking hormone therapy. However, calcium supplements don't seem to reduce hip fracture. And there is an increased risk of kidney stones.
Of course, in order to get any benefits, you have to take the treatment. And that's a challenge for many women.
About 4 out of 10 women stop taking their calcium tablets. Perhaps it's time to place greater emphasis on dietary sources of calcium?
9/20/06 22:14 JR