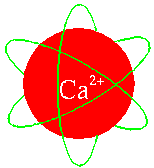 Here's a report on dietary calcium from the 2006 International Osteoporosis Foundation meeting in Toronto. (You can download the abstract book and go to abstract P696MO.)
Among 183 healthy postmenopausal Caucasian women, those who took just dietary calcium, or a combination of dietary calcium with supplements, showed better effects on bone as measured by bone mineral density (BMD) than people who took calcium supplements alone.
Why?
Perhaps because dietary calcium appears to be optimally absorbed by the body
Perhaps because dietary calcium has an effect on estrogen metabolism that improves its positive action on bone
They're called calcium "supplements" for a reason. The primary source is diet. Everything you ever wanted to know about dietary calcium is here at the National Institutes of Health website.
9/20/06 23:06 JR