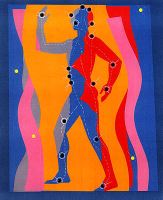 Two studies published in the British Medical Journal provide a little more support for using acupuncture to treat chronic low back pain.
In the first study, one year after receiving 10 acupuncture treatments given over two months in 160 patients, there was minimal difference in pain relief compared to 81 patients who were receiving usual care (physiotherapy or manipulation during the first three months; and drugs and recommended back exercises).
At 24 months however, there was significant improvement in the acupuncture group based on their SF-36 (Short Form Health Survey) compared to the group getting usual care. Unfortunately, this improvement in pain score was not accompanied by improvement in function.
In the second study of adults with a similar history of low back pain and a similar treatment regimen, acupuncture had a greater than 90% chance of being cost effective based on the cost of healthcare in the U.K. when the cost was spread out over 2 years.
For persistent non-specific low back pain, acupuncture appears to provide a modest benefit to health, at a relatively minor extra cost to the UK healthcare system.
9/17/06 19:41 JR