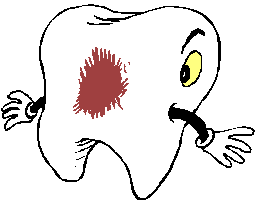 A growing list of products designed to improve dental health are being studied and marketed. Much of the interest is in Scandinavia. Less is shown in the U.S. at this time.
Here are the results of studies that have assessed the value of adding the probiotic Lactobacillus rhamnosus or Lactobacillus reuteri to the diet or personal dental hygiene regimens. The objective was to reduce dental caries or at least change some of the factors that increase the risk of tooth decay.
When 594 children drank milk containing L rhamnosus or milk without this additive for 7 months there were significantly fewer dental caries in the group getting the L rhamnosus-containing milk. There were also lower mutans streptococcus counts (bacteria associated with tooth decay). The response was most striking the 3- to 4-year-old group of children.
Among 59 patients with moderate to severe gingivitis given one of two different L reuteri formulations or placebo there was a significant decrease in the plaque index (a measure of mucus and bacteria on a tooth surface).
Finally, eating cheese containing L rhamnosus had little effect on bacterial or yeast concentrations, which were used as surrogates for the risk of dental caries in this short-term (3-week) study of in 74 adults.
This is a hot area of research, particularly in Europe. Here is another post on more recent clinical trial results using probiotics in dental health.
8/14/06 12:28 JR