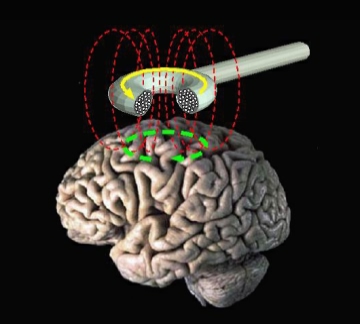 Repetitive transcranial magnetic stimulation (rTMS) as treatment for depression shows statistically significant effects. However, the clinical significance of these effects has been questioned.
How long after rTMS do the effects last?
To begin to address this issue, 35 depressed patients who were resistant to drug treatment were randomly assigned to receive 15 sessions of active or sham rTMS. Their response was assessed using the Hamilton Depression Rating Scale (HDRS) score at 1 and 2 weeks following final treatment. The HDRS measures the severity of depressive symptoms. Response was defined as at least a 50% decrease in the HDRS score.
The response rate following active rTMS was 31%, which was significantly better than the 6% response rate in the sham group. The remission rate for the active rTMS group was 20%. This was also significantly better than the 3% rate in the sham group.
There was also a significantly greater decrease in HDRS scores over time in the active rTMS group compared with the sham group.
It appears that rTMS "can produce statistically and clinically significant antidepressant effects in patients with medication-resistant major depression that lasts at least 1 to 2 weeks.
8/14/06 0:30 JR