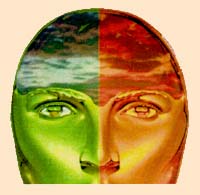 Intravenous administration of magnesium sulfate (Mg) has been useful for migraine relief in some people, but the data are spotty.
Here's what we have learned in the past 5 years regarding the use of Mg in patients having an ongoing migraine attack. A summary of four studies.
First the good news. There is evidence that Mg is effective at a dose of 1 gram injected over 15 to 20 minutes.
Study 1: All patients treated with Mg responded
Pain disappeared in 13 and diminished in 2
Symptoms disappeared in all patients
When those initially treated with placebo were then treated with Mg, pain disappeared in 14 and pain intensity decreased on one.
Study 2: Mg was effective in migraineurs with aura
Migraineurs with aura getting Mg had significant improvement in pain and associated symptoms compared to placebo
In the absence of aura, the response was limited to lower intensity of photophobia and phonophobia
But, in two other studies here and here, Mg was not effective at a higher dose of 2 grams
No difference in pain
Similar recurrence rate at 24 hours
Mg appeared to lessen the effectiveness of metoclopramide in relieving migraine
To sum up. Mg 1 gram was effective in one study and in a subpopulation of migraineurs with aura in another. Higher doses were not effective in two studies.
Magnesium is not justified as primary therapy for existing migraine, although it might be used as an adjunct.
Illustration: Informations-sante La migraine
8/22/06 0:37 JR