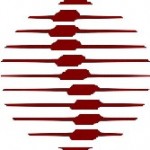 According to a 2007 study by Canadian researchers, "Serious adverse events may be associated with pediatric spinal manipulation," but "neither causation nor incidence rates can be inferred manipulation."
Now, researchers at the University of Melbourne, in Australia, have taken a closer look at the frequency and severity of adverse effects from short-term usual chiropractic treatment.
First, the details.
12 chiropractic clinics in Perth, Western Australia, participated.
183 adults, aged 20 to 85 years, with spinal pain were studied.

92 participants received individualized care consistent with the chiropractors' usual treatment approach.
91 participants received a sham intervention.

Each participant received 2 treatments
Data were obtained through questionnaires.
And, the results.
33% of the sham group and 42% of the usual care group reported at least 1 adverse event.
Common adverse events

Increased pain (sham 29%; usual care 36%)
Muscle stiffness (29%; 37%)
Headache (17%; 9%)

The relative risk of was not significant for any of the parameters measured.

Occurrence of an adverse event
Severe adverse events
Onset of an adverse event
Duration of an adverse event

No serious adverse events were reported.
The bottom line?
The authors concluded, "A substantial proportion of adverse events following chiropractic treatment may result from natural history variation and non-specific effects."
Too few people were studied to get a handle on the risk of stroke following chiropractic treatment. That issues is covered here.
While the changing role of chiropractic physicians regarding stroke is summarized here.
7/1/13 22:47 JR