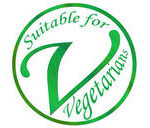 Few studies have examined differences in ischemic heart disease risk between vegetarians and nonvegetarians.
Now, researchers at the University of Oxford, in the UK fill that void.
First, the details.
44,561 men and women were enrolled in the European Prospective Investigation into Cancer and Nutrition (EPIC)–Oxford study and followed for about 12 years.
34% consumed a vegetarian diet and were part of the analysis.
Cases of ischemic heart disease were identified through hospital records and death certificates.
Lipid levels and blood pressure measurements were available for 1519 patients as a comparison group.
Potential confounding factors were considered in the analysis.
And, the results.
There were 1235 ischemic heart disease cases (1066 hospital admissions and 169 deaths).
Compared with nonvegetarians, vegetarians had the following.

Lower average BMI (body mas index)
Non-HDL-cholesterol concentration
Systolic blood pressure.

Vegetarians had a 32% lower risk of ischemic heart disease vs nonvegetarians.

Even after excluding the effects of BMI, vegetarians were 28% less likely to develop heart disease.

The difference did not differ materially by gender, age, smoking, or the presence of ischemic heart disease risk factors.
The bottom line?
The authors concluded, "Consuming a vegetarian diet was associated with lower ischemic heart disease risk, a finding that is probably mediated by differences in non-HDL cholesterol, and systolic blood pressure."
This is the largest study ever conducted on this topic. It provides strong evidence that diet is central for lowering the risk of heart disease.
2/1/13 09:23 JR