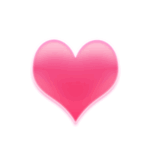 Statins are prescribed to treat high cholesterol and cardiovascular disease. Increased fitness is recommended as an essential part of promoting health.
Now, researchers at Georgetown University School of Medicine, in Washington DC, report the combined effects of fitness and statin treatment on mortality.
First, the details.
10,043 veterans with dyslipidemia and an exercise tolerance test were followed for about 10 years.
They were assigned to one of 4 fitness categories based on peak metabolic equivalents (MET) achieved during an exercise test and 8 categories based on fitness status and statin treatment.

MET is used to express the intensity and energy expenditure of activities among persons of different weight.

The primary endpoint was death by any cause adjusted for age, body-mass index, ethnic origin, gender, history of cardiovascular disease, cardiovascular drugs, and cardiovascular risk factors.
And, the results.
Mortality risk was 18.5% in people taking statins vs 27.7% in those not taking statins — a significant difference.
Among patients who took statins, mortality risk decreased as fitness increased for highly fit individuals vs the least fit.
For those not treated with statins, the heart rate for least fit participants progressively decreased when compared to the highest fitness category — a significant difference.
The bottom line?
The authors concluded, "Statin treatment and increased fitness are independently associated with low mortality among dyslipidemic individuals. The combination of statin treatment and increased fitness resulted in substantially lower mortality risk than either alone, reinforcing the importance of physical activity for individuals with dyslipidemia."
On a related issue, the risk of heart failure at age 40 years is approximately 1 in 5; 6 steps (including exercise) that reduce your risk are reviewed here.
1/24/13 11:27 JR