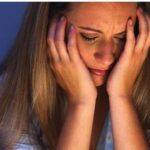 Only a third of patients with depression respond fully to antidepressant drugs, and little evidence exists regarding the best next-step treatment for patients with resistant symptoms.
Researchers in the CoBalT study (Cognitive Behavioural Therapy) at the University of Bristol in England examined cognitive behavioral therapy (CBT) as an adjunct to usual care (including pharmacotherapy) for primary care patients with treatment-resistant depression compared with usual care alone.
First, the details.
469 adult patients with treatment-resistant depression (on antidepressants for at least 6 weeks) were randomly assigned to at treatment group and followed for 12 months.

Usual care
CBT in addition to usual care

Consideration was given to each patient's Beck depression inventory [BDI] score [at least 14], whether the general practice had a counselor, previous antidepressant treatment, and duration of present episode of depression.
The primary outcome was at least 50% reduction in BDI score at 6 months compared with baseline.
And, the results.
95 participants (46%) in the CBT in addition to usual care group met the criteria for response at 6 months vs 46 (22%) in the usual care group.
The bottom line?
The authors concluded, "Before this study, no evidence from large-scale randomized controlled trials was available for the effectiveness of augmentation of antidepressant medication with CBT as a next-step for patients whose depression has not responded to pharmacotherapy."
They characterize their findings as "robust" evidence that CBT as an adjunct to usual care that includes antidepressants is an effective treatment, reducing depressive symptoms in this population.
In addition, research supports CBT as stand-alone treatment for adult depression.
12/8/12 16:44 JR