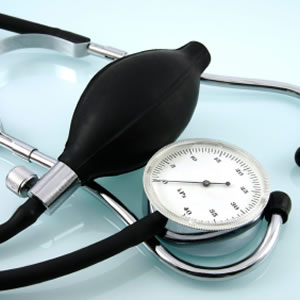 The Centers for Disease Control and Prevention reports that the overall prevalence of hypertension among US adults between 2003 and 2010 was 30%, or about 67 million people. About 36 million (54%) had uncontrolled hypertension.
Researchers at Wake Forest University School of Medicine, in Winston-Salem, North Carolina, examined the prevalence of CAM use among older adults with and without diagnosed high blood pressure and the degree to which CAM is used specifically for the treatment of high blood pressure.
First, the details.
5821 elderly adults participated in the 2002 National Health Interview Survey (NHIS), including the Alternative Health supplement.
The presence of hypertension was based on self reports by the adults.
CAM use was classified as follows:

Any CAM use
Use of 4 CAM modalities
Specific CAM therapies
And, the results.
Any CAM use was not that much higher for persons with hypertension vs those without diagnosed hypertension (70% vs 66%).
Only 8% of CAM users reported using CAM to treat hypertension.
Most common hypertension therapies:

Homeopathic treatment (17%)
Healing ritual (15%)
Diet-based therapies (13%)

Frequency of use of specific types of CAM therapies did not differ by hypertension status other than for biologically based therapies, which were used less often by those with hypertension.
The bottom line?
The authors concluded, "CAM use is high among older adults with hypertension, but the vast majority of CAM is used for treating or preventing other conditions."
Surprisingly, exercise was not among the most common complementary treatments for high blood pressure.
WebMD tells us, "A solid body of evidence shows that men and women of all age groups who are physically active have a decreased risk of developing high blood pressure. Findings from multiple studies indicate that exercise can lower blood pressure as much as some drugs can. People with mild and moderately elevated blood pressure who exercise 30 to 60 minutes 3 to 4 days per week (walking, jogging, cycling, or a combination) may be able to significantly decrease their blood pressure readings."
MayoClinic.com discusses how much exercise is sufficient.
9/5/12 14:09 JR