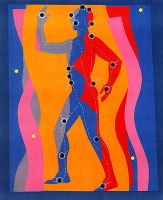 Although it's widely used for chronic pain, there's controversy as to its value.
Now, researchers at Memorial Sloan-Kettering Cancer Center, in New York City, reviewed the evidence in 4 chronic pain conditions.
First, the details.
Individual patient data meta-analyses were conducted using data from 29 studies of 17,922 patients.
Chronic pain conditions included the following.

Back and neck pain
Osteoarthritis
Chronic headache
Shoulder pain
And, the results.
Acupuncture was significantly better than sham and no-acupuncture control for each pain condition.
The results remained significant after sensitivity analyses, including publication bias.
The bottom line?
The authors concluded, "Acupuncture is effective for the treatment of chronic pain and is therefore a reasonable referral option."
However, the differences between true and sham acupuncture were relatively modest. The authors speculate that factors in addition to the specific effects of needling are important contributors to the therapeutic effects of acupuncture.
In an earlier review, researchers at the University of York, in the UK, agreed, "The accumulating evidence from recent reviews suggests that acupuncture is more than a placebo for commonly occurring chronic pain conditions." They encouraged others to focus on more practical questions about whether the overall benefit is clinically meaningful and cost-effective?
Of course, there are contrary points of view, which can be found on this blog by searching the links on the right column.
9/11/12 19:48 JR