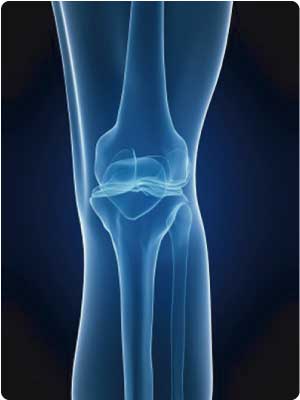 Researchers at the University of Schleswig-Holstein Medical Center, in Kiel, Germany, studied whether the timing of aquatic therapy influences clinical outcomes.
First, the details.
465 patients undergoing hip or knee replacement for the first time were assigned to a treatment group.

Aquatic therapy (pool exercises aimed at training of proprioception, coordination, and strengthening) after 6 or 14 days after surgery.

Proprioception is the sense of the relative position of neighboring parts of the body and strength of effort being employed in movement.

Patients assessed physical function as measured by the Western Ontario and McMaster Universities Osteoarthritis Index (WOMAC) at 3-, 6-, 12-, and 24-months after surgery.
Results were compared with published minimal clinically important improvements.
Other outcomes included various questionnaires, and changes in stiffness, and patient satisfaction.
And, the results.
Opposite effects of early aquatic therapy were seen.

After knee replacement all WOMAC scores were superior in the early aquatic therapy group.
After hip replacement, all outcomes were superior for late aquatic therapy.

However, the differences between treatment groups were not statistically significant.
The bottom line?
The authors concluded, "Early start of aquatic therapy had contrary effects after TKA [total knee replacement] when compared with THA [total hip replacement] and it influenced clinical outcomes after TKA."
The authors also tell us, "Although the treatment differences did not achieve statistically significance, the effect of early aquatic therapy after knee replacement had the same effect size as nonsteroidal anti-inflammatory drugs (NSAIDs) in the treatment of osteoarthritis of the knee."
The results don't support the use of early aquatic therapy after hip replacement.
1/8/12 21:54 JR