I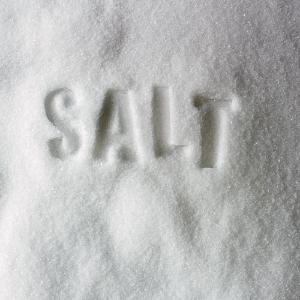 n this Cochrane review, researchers at Copenhagen University Hospital, in Denmark, estimated the effects of low-sodium vs. high-sodium intake on blood pressure (BP), renin, aldosterone, catecholamines, and lipids.
First, the details.
167 studies were included in the review.
All reported results are statistically significant.
And, the results.
Effect of sodium reduction in normotensive Caucasians:

Systolic BP (SBP) -1.27 mmHg
Diastolic BP (DBP) -0.05 mmHg

Normotensive Blacks:
Normotensive Asians:
Hypertensive Caucasians:
Hypertensive Blacks:
Hypertensive Asians:
Sodium reduction resulted in significant increases in…

Renin
Aldosterone
Noradrenalin
Adrenaline
Cholesterol
Triglycerides
The bottom line?
The authors concluded, "Sodium reduction resulted in a significant decrease in BP of 1% (normotensives), 3.5% (hypertensives), and a significant increase in plasma renin, plasma aldosterone, plasma adrenaline, and plasma noradrenalin, a 2.5% increase in cholesterol, and a 7% increase in triglyceride."
Statistically, but probably not clinically significant changes. The average drop in systolic blood pressure was -1.27 and diastolic BP was -0.5 — a negligible benefit, according to the authors
In fact, ""Due to the relatively small effects and… the antagonistic nature of the effects [of the other hormones measured]…these results do not support that sodium may have net beneficial effects in a population of Caucasians."
More research is need in Asians and African-Americans.
1/24/12 23:52 JR