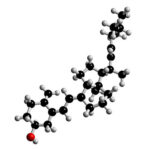 An international group of researchers reviewed the evidence.
First, the details.
14 studies that involved 5562 deaths out of 62,548 individuals were reviewed.
And, the results.
Data suggest decreased mortality risk as circulating levels of 25(OH)D increase.
Optimal concentrations of vitamin D range between approximately 75 to 87.5 nmol/L.
The bottom line?
The importance of vitamin D to health has been documented repeatedly on this blog. Just click the "vitamin D" link on the right column.
Get your vitamin D levels checked and treat as needed.
12/20/11 21:50 JR