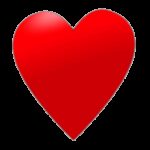 Obesity and its cardiovascular complications are common medical problems, but evidence on accomplishing weight loss in clinical practice is sparse.
Researchers at Johns Hopkins University, in Baltimore, Maryland, examined the effects of two behavioral weight-loss interventions.
First, the details.
 415 obese patients with at least one cardiovascular risk factor were assigned to a treatment group for 24 months.
Weight-loss support remotely through the telephone, a study-specific Web site, and e-mail.
In-person support during group and individual sessions, along with the 3 remote means of support.
A control group where weight loss was self-directed.
And, the results.
Average body-mass index (BMI) for participants was 37, and weight was 104 kg (229 lbs).
At 24 months, the change in weight was ?0.8 kg in the control group.

Compared to ?4.6 kg in the group receiving remote support only (significant vs control)
And ?5.1 kg in the group receiving in-person support (significant vs control)

The percentage of participants who lost at least 5% of their initial weight

19% in the control group
38% in the group receiving remote support only
41% in the group receiving in-person support

The change in weight did not differ significantly between the two support groups.
The bottom line?
The authors concluded, "In two behavioral interventions, one delivered with in-person support and the other delivered remotely, without face-to-face contact between participants and weight-loss coaches, obese patients achieved and sustained clinically significant weight loss over a period of 24 months."
It's all about reinforcing good habits and maintaining enthusiasm and support for the effort.
12/4/11 19:44 JR