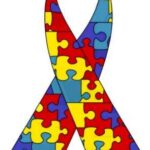 In addition to impacting the child and family's quality of life, recent estimates place the lifetime cost for an individual with autism spectrum disorder at $3.2 million.
Researchers at Life Chiropractic College West, in Hayward, California, reviewed the evidence for chiropractic treatment.
First, the details.
A systematic review of the literature revealed a total of 5 articles.
And, the results.
The literature is lacking on documenting the chiropractic care of children with ASD.
Preliminary studies indicate that the chiropractic adjustment may have benefit.
The bottom line?
The authors concluded, "Given the ineffectiveness of pharmaceutical agents, a trial of chiropractic care for sufferers of autism is prudent and warranted."
A review published in 2006 focuses on the results of one study of 26 people. Based on this limited evidence, it hypothesizes a role for chiropractic
OK, but what is that role, exactly?
Until somebody documents the specific "benefits" of chiropractic in autism, ineffective existing therapies are not a reason to use other therapies without scientific medical justification.
11/6/11 19:52 JR