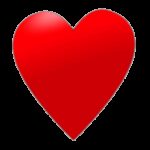 Almost everyone knows that moderation of salt intake might reduce cardiovascular events. Right?
Researchers in Europe studied whether 24-hour urinary sodium excretion predicts blood pressure and health outcomes.
First, the details.
3681 people free of cardiovascular disease participated in the study for about 9 years.
Of these 3681 participants, 2096 had normal blood pressure at the start of the study and 1499 had blood pressure and urinary sodium excretion measured at the start and last follow-up visit.
The incidence of mortality and morbidity and association between changes in blood pressure and sodium excretion were recorded.
And, the results.
Increasing urinary sodium excretion resulted in death rates of 4% (lowest sodium excretion) to about 1% (highest sodium excretion) — a significant difference.
The levels of sodium excretion at the start did not predicted total mortality or fatal plus nonfatal cardiovascular events.
The risk of hypertension did not increase with increasing sodium excretion.
However, a 100 mmol increase in sodium excretion was associated with a significant 2 mmHg increase in systolic blood pressure but no change in diastolic blood pressure.
The bottom line?
The authors concluded, "Systolic blood pressure, but not diastolic pressure, changes over time aligned with change in sodium excretion, but this association did not translate into a higher risk of hypertension or cardiovascular complications."
They continue, "Lower sodium excretion was associated with higher cardiovascular mortality."
These findings do not support the estimates made by computer models of lives saved and health care costs reduced with lower salt intake.
More on the relationship between sodium and high blood pressure, including a link to a contrarian view, is here.
And the authors address criticism of their study, here.
5/4/11 21:15 JR, updated 6/15/11 14:02 JR