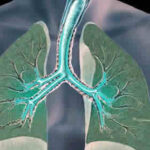 Guidelines from the National Asthma Education and Prevention Program stipulate that self-management for asthma should include a written action plan.
Researchers at the University of Washington School of Medicine, in Seattle, measured the association between a written action plan and asthma outcomes in inner-city children.
First, the details.
251 written action plan users and 139 non-written action plan users were included.
Changes in asthma control in the previous 2 weeks, Pediatric Asthma Caregiver Quality of Life Scale score, and urgent health services utilization were recorded.
And, the results.
There were no significant differences in outcomes between written action plan users and non-users.
Among participants requiring urgent health services, written action plan users had better asthma control than non-users.
Changing written action plan user criteria to include those who simply owned an action plan, irrespective of use, did not alter the results.
The bottom line?
The authors concluded, "Written action plan use during the previous year was not associated with improved outcomes compared with non-use."
It's important to test recommendations and stipulation made by
11/1/11 20:36 JR