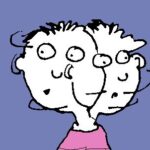 In this Cochrane review, researchers at Sichuan University, in Chengdu, China, looked for evidence supporting the use of acupuncture in children and adolescents with attention deficit hyperactivity disorder (ADHD).
First, the details.
Participants under the age of 18 years with any type of ADHD were included.
Papers in any language were included.
And, the results.
No studies met the inclusion criteria for this review!
The bottom line?
Get ready… The authors concluded, "There is no evidence base of randomized or quasi-randomized controlled trials to support the use of acupuncture as a treatment for ADHD in children and adolescents."
The authors tell us, there's increasing interest in CAM such as acupuncture to treat ADHD.
Really?
Among US children age 8 to 15 years of age, only 0.4% use acupuncture to treat ADHD, according to a survey published in 2006.
Most of the interest appears to be on the Internet where proponents of acupuncture refer in general terms to unpublished studies.
4/18/11 21:12 JR