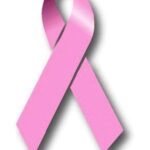 Anti-hormonal therapy of breast cancer patients with the anti-estrogen tamoxifen (Nolvadex) often induces or aggravates menopausal complaints.
Researchers at the University Hospital, in Zurich, Switzerland measured the response to black cohosh.
First, the details.
50 breast cancer patients taking tamoxifen were treated with an isopropanolic extract of black cohosh (1-4 tablets, 2.5 mg) for 6 months.
Patients recorded their complaints before and after 1, 3, and 6 months of therapy using the menopause rating scale (MRS II).
All patients had surgery, most had undergone radiation therapy (87%), and approximately 50% had received chemotherapy.
And, the results.
The reduction of the total MRS II score under black cohosh treatment from 18 to 14 was statistically significant.
Hot flashes, sweating, sleep problems, and anxiety improved.
Urogenital and musculoskeletal complaints did not change.
90% reported the tolerability of the black cohosh extract as very good or good.
The bottom line?
The authors concluded, "Black cohosh extract seems to be a reasonable treatment approach in tamoxifen treated breast cancer patients with predominantly psychovegetative (eg, sleep) symptoms."
Too bad they didn't include a placebo group.
1/25/11 21:34 JR