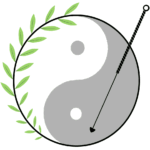 Researchers at Harvard Medical School, in Boston, collected information from pain physicians and referral physicians who manage the care of patients in pain.
First, the details.
A survey was sent 1083 physicians in the United States.
16 survey questions were divided into 5 categories.

Physician's attitude toward acupuncture for pain management
Physician's preference or belief with regard to the type of pain condition suitable for acupuncture referrals
Timing of acupuncture referrals (eg, first line pain treatment or last approach after failed conventional treatment)
Criteria for assessing effectiveness of acupuncture
Barriers to making acupuncture referrals
And, the results.
The survey responders are mostly from teaching hospitals.
An overwhelming majority had a positive attitude and favorable experience with acupuncture as an alternative treatment for chronic pain.
Lack of insurance coverage and facilities for acupuncture treatment were the main barriers to referring patients to an acupuncturist.
The bottom line?
Acupuncture appears to have made significant inroads in teaching hospitals.
It's not known from this survey whether the same can be said for private practice and community hospitals. However, it's just a matter of time. Exposing medical students and residents to acupuncture during their training will lead to greater acceptance of acupuncture as a treatment option for pain in the future.
Researchers at the University of Pennsylvania, in Philadelphia recently reviewed the use of acupuncture in primary care and concluded the following.
It's safe, and patients often find it calming and relaxing.
Animal and human studies have found a physiologic basis for acupuncture needling.
Integration of acupuncture into a primary care appears to be cost-effective.
The practice of acupuncture in primary care requires rigorous training, financial discipline, and good communication skills.
When done correctly, acupuncture is beneficial for both patients and providers.
8/27/10 21:39 JR