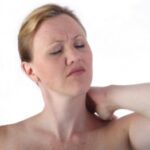 Some are effective, some are promising, according to researchers from the University of North Carolina, in Chapel Hill.
First, the details.
5 studies of relaxation, biofeedback, and hypnotherapy
2 of writing intervention
And, the results.
The strongest research support for fibromyalgia pain is with cognitive-behavioral therapy and operant-behavioral therapy.
Relaxation as a single treatment has not been useful.
Hypnotherapy and writing intervention have mild treatment effects.
Psychological treatment is effective in fibromyalgia pain.
No studies of psychoanalytic therapy to treat fibromyalgia pain have been published.
The bottom line?
The authors believe more research is need.
A more recent review came to the same conclusion due to the poor level of study design in available research
11/20/09 20:38 JR; updated 6/29/11 JR